The 5th version of "The Scream"
What would Edvard Munch, if he had the Eternal Life, motivate to create a 5th version of his most famous work "The Scream"? 
All his life he was scared of life. And so he began in his diary to capture his "psychic experiences", which he later transformed into images.
And so it would be quite possible that he would have interpreted the threat to the world through today's political balance of power just as he wrote it on the margin of his work on "The Scream": "I felt as if a mighty, infinite cry came through nature."
And so I created then with his thoughts this picture…
Was hätte Edvard Munch, wenn er das Ewige Leben hätte, heute bewogen eine 5. Version seines wohl bekanntesten Werkes zu erschaffen?
Zeit seines Lebens plagte ihn die Lebensangst. Und so begann er in seinem Tagebuch seine "seelischen Erlebnisse" festzuhalten, die er dann später in Bilder verwandelte. 
Und so wäre es durchaus möglich, dass er die Bedrohung der Welt durch die heutigen politischen Machtverhältnisse  genauso interpretiert hätte wie er es am Rand seiner Vorarbeit zu "Der Schrei" geschrieben hat: "Mir war, als ginge ein mächtiges, unendliches Geschrei durch die Natur." 
Und so habe ich dann mit seinen Gedanken dieses hier gezeigte Bild erschaffen…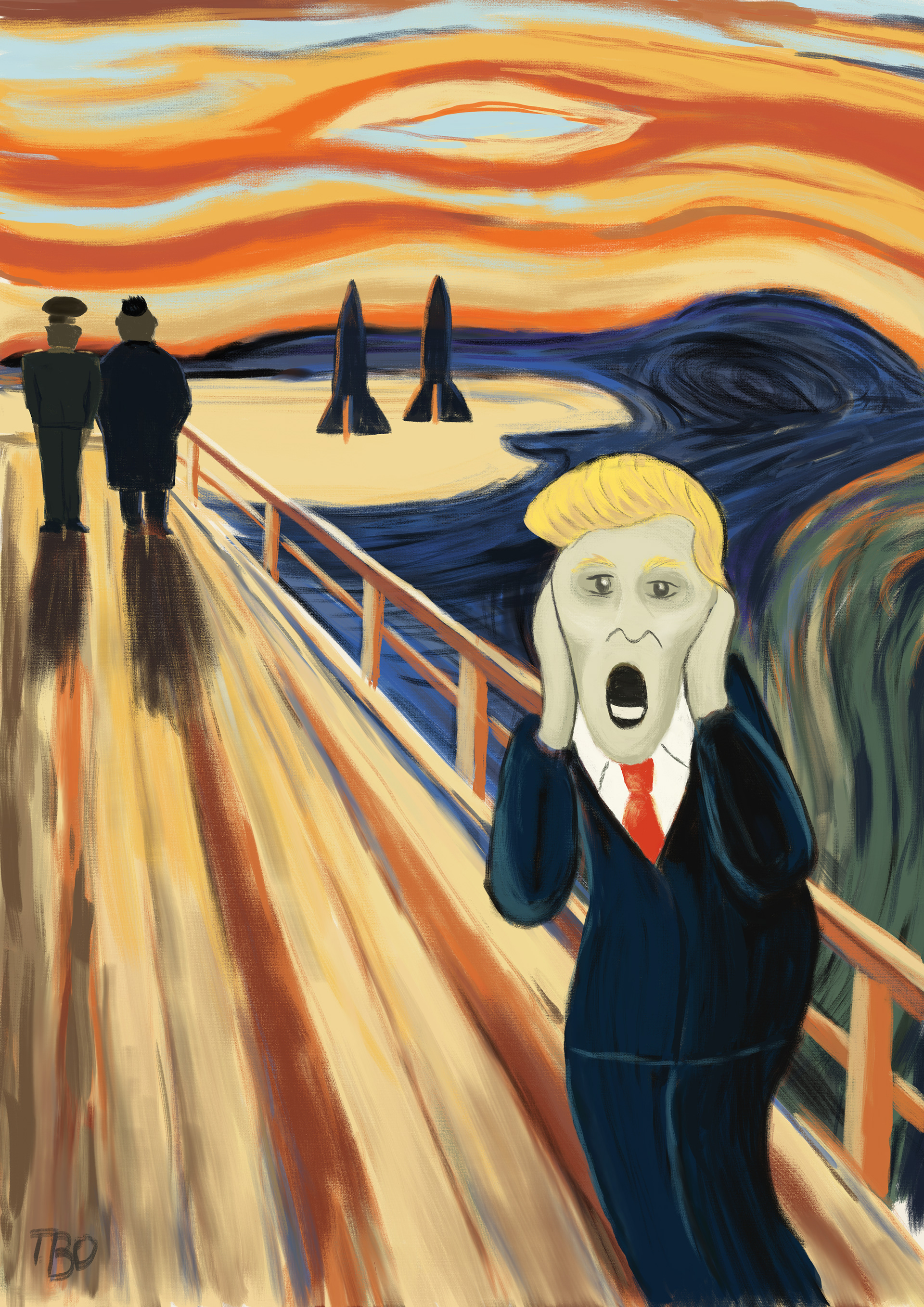 All starts with a rough drawing with several layers