Logo for a real estate project of Grimm Holding Berlin
This logo is my first contribution to the "Hidden Treasure" competition. 
At the same time it is part of a presentation for the new project "Quartier am Kirchplatz" of the Grimm Holding in Teltow near Berlin. An announcement website already exists. With a preliminary logo.
The scope of the project includes five sales issues, a 40-page expose, a website and various banners and posters.

I used the Bauhaus font "Joschmi" by Adobe Typekit
General use for the logo on white or bright backgrounds.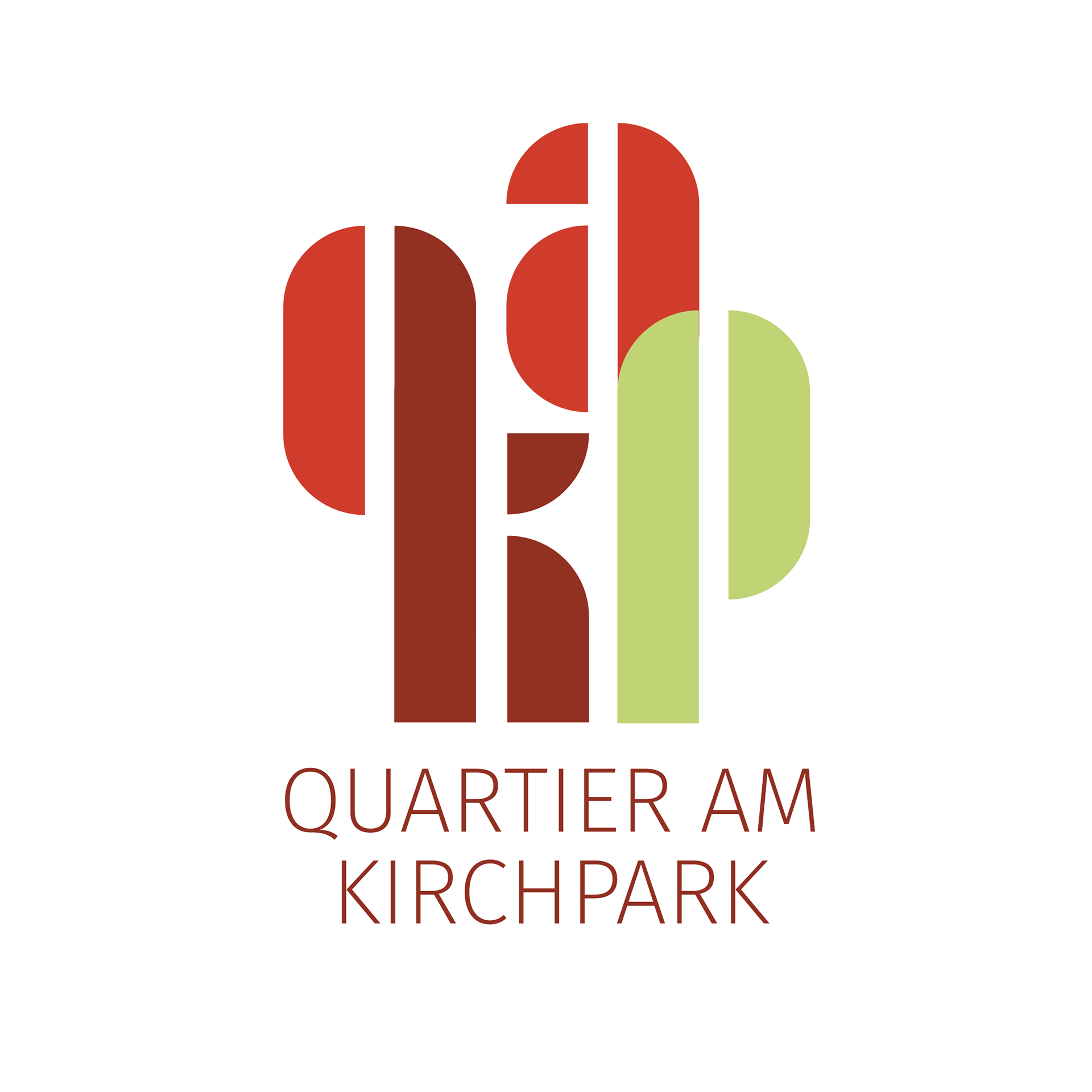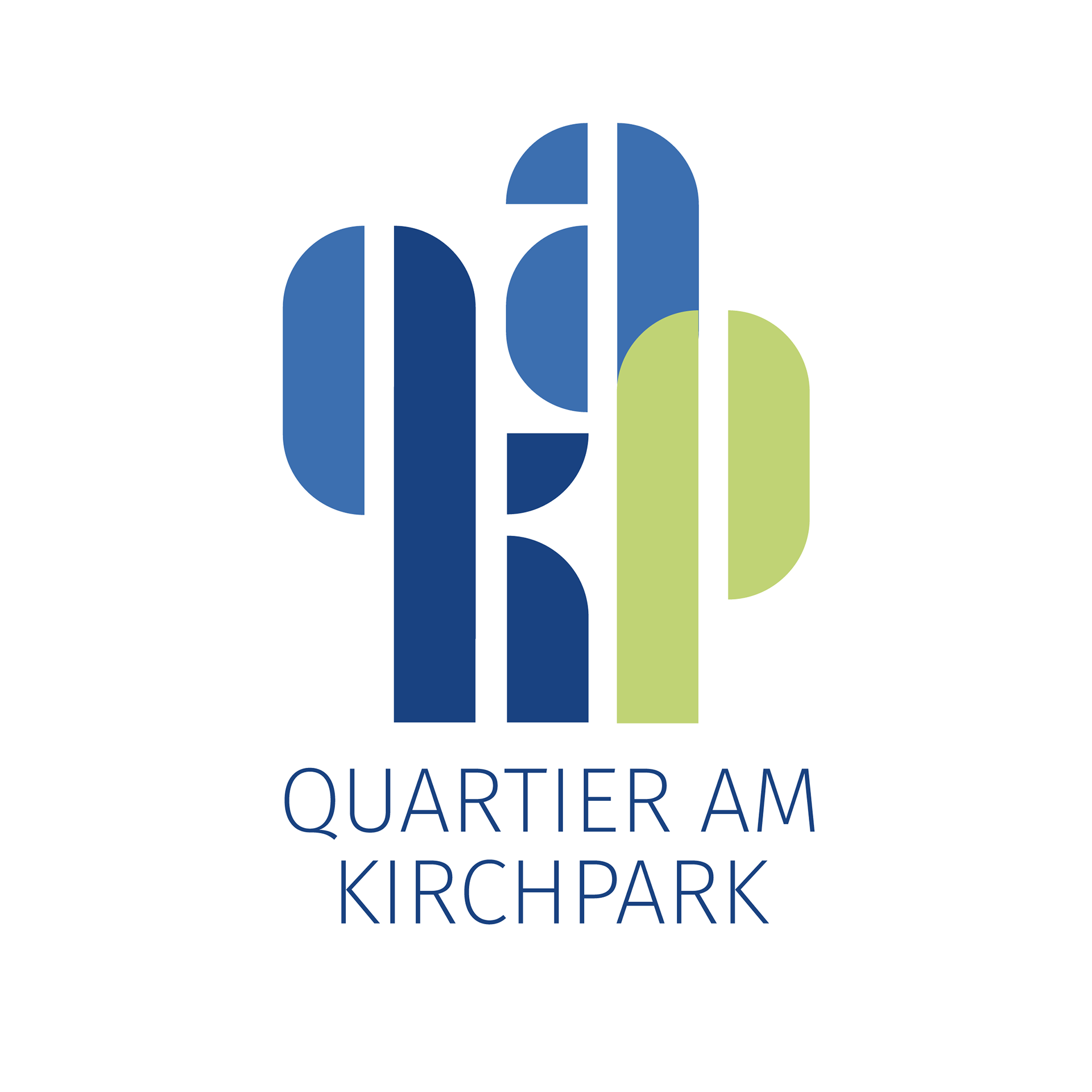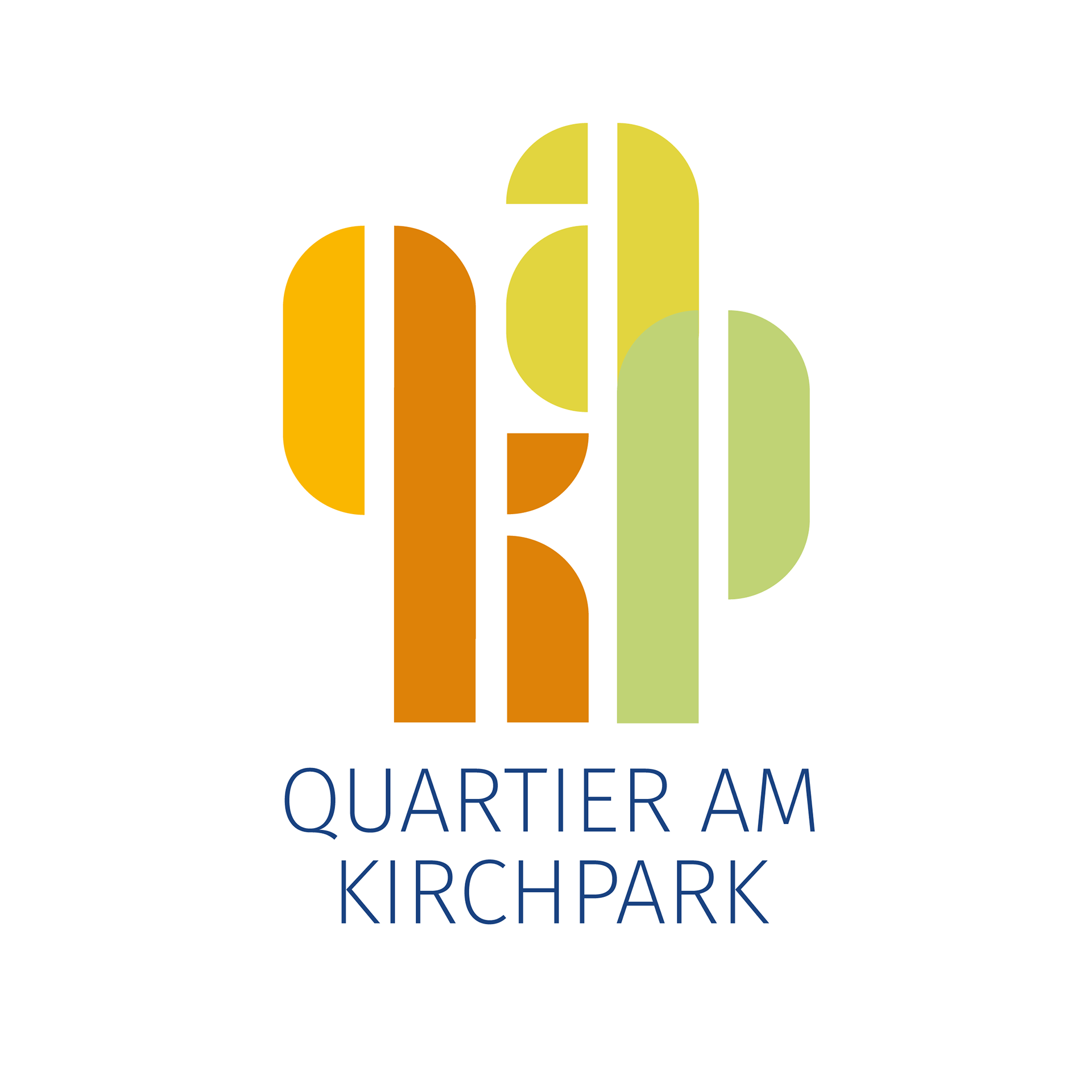 Sublogos from left to right: Sales Department – Rental Commercial – Apartment rental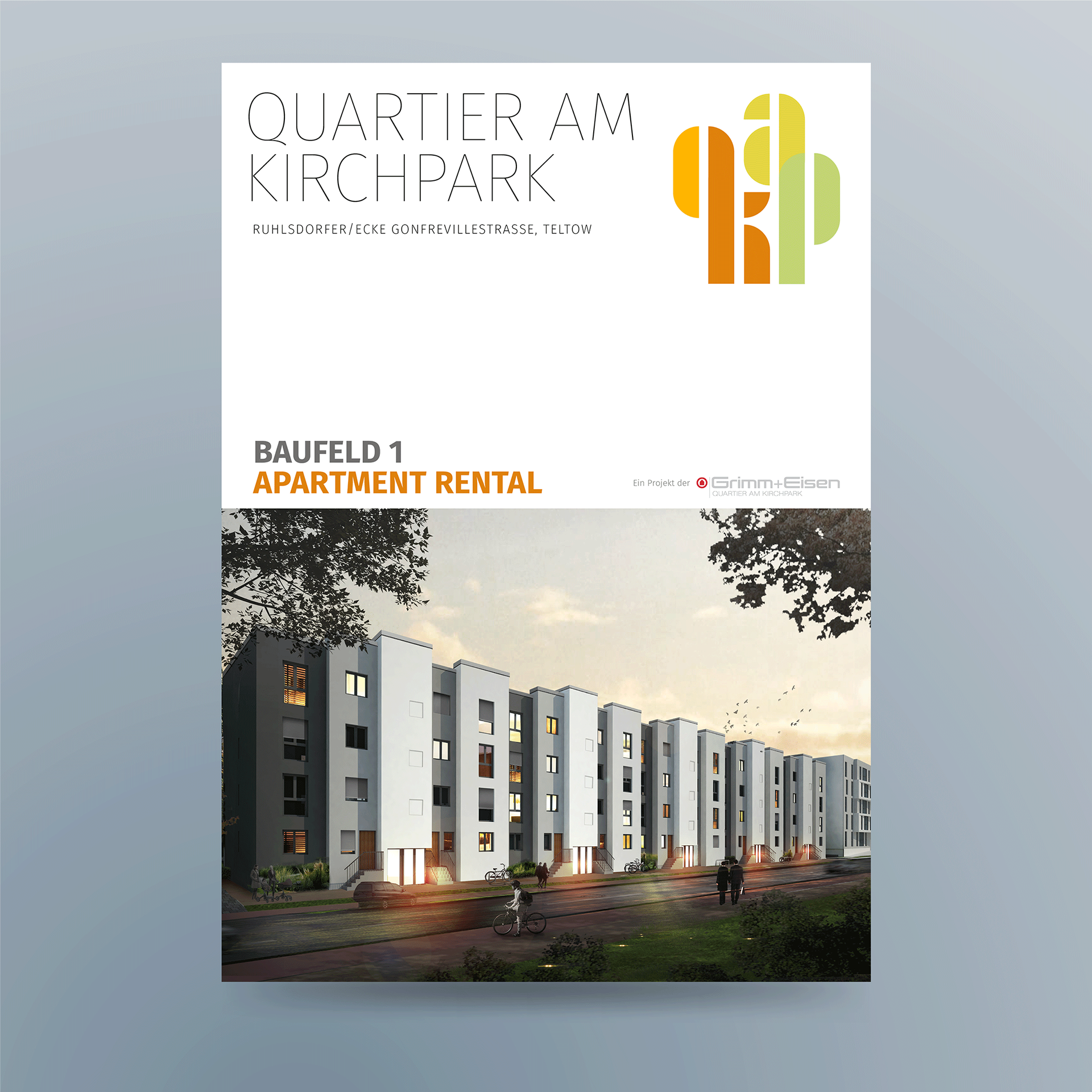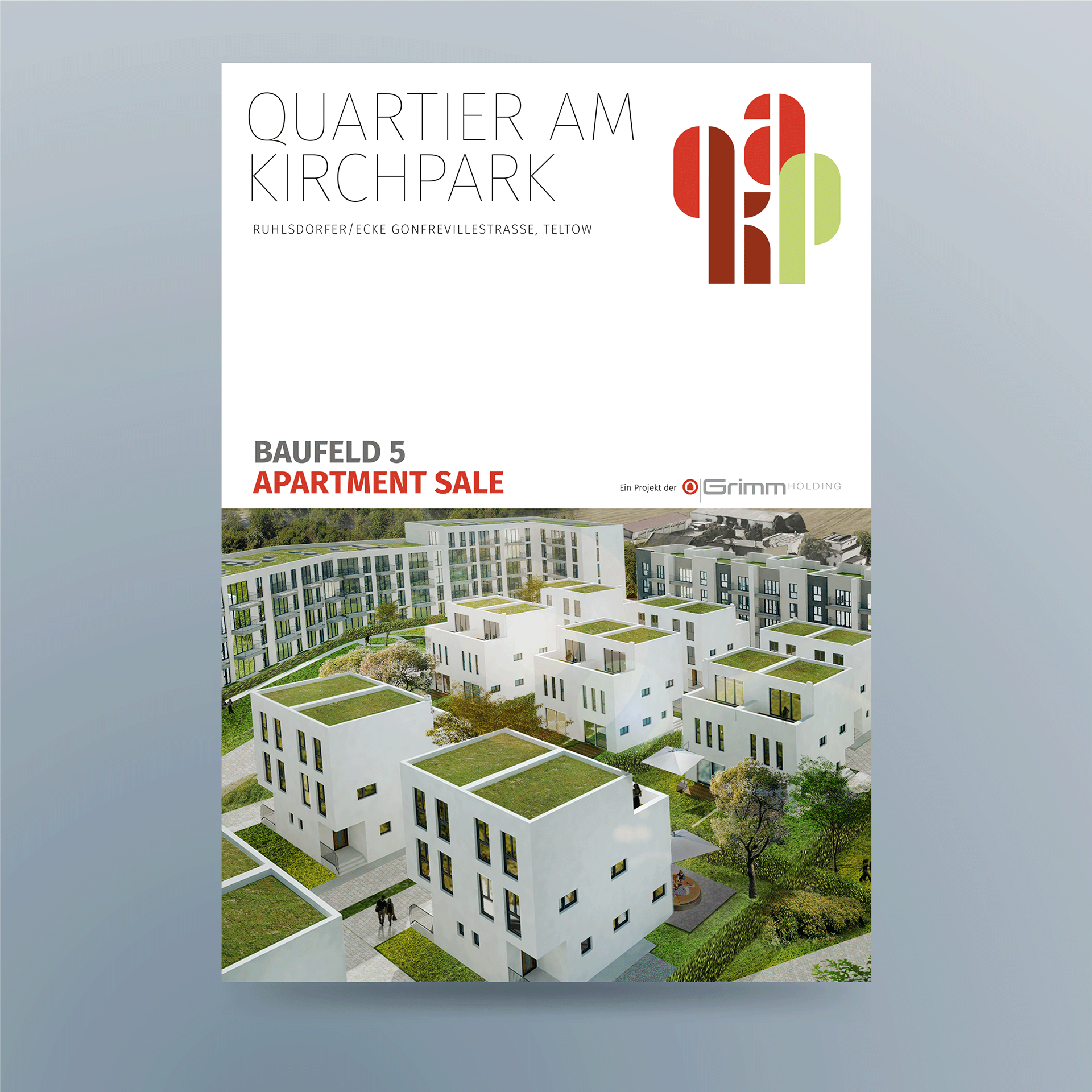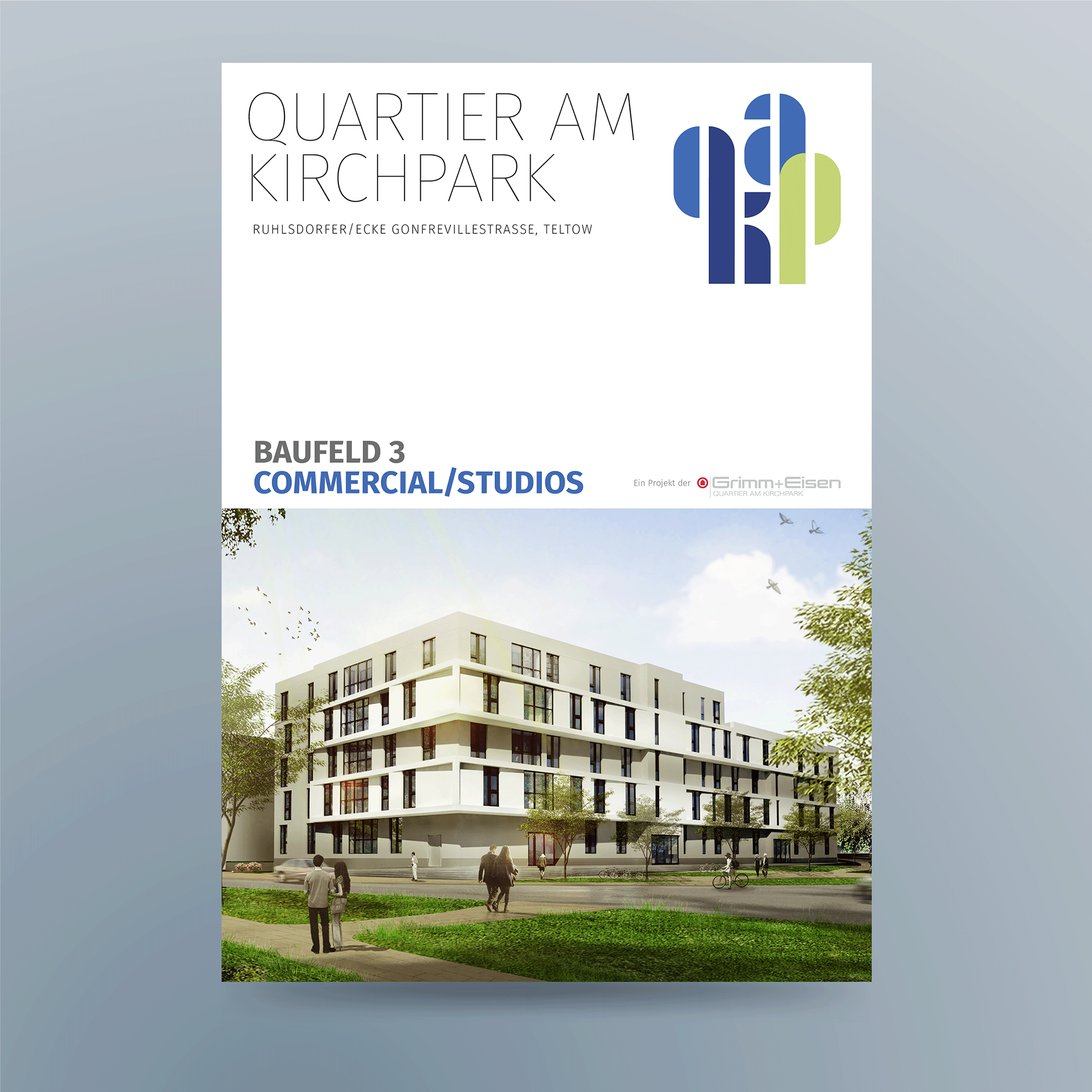 Three examples of sales brochures

For the logodesign I used the Bauhaus font "Joschmi", the sublines are Fira light both by Adobe Typekit.